What's your money-saving system?
Some working women keep track of their expenses on an Excel sheet or a budgeting app, even going so far as opening multiple accounts to divide their personal savings and spending. But for us, we allot a certain amount to spend for the week—this budget covers our food, travel, and bills we need to pay.
On average, we have P5,000 on-hand during the work week. You might be thinking if we withdraw the cash and just keep the bills in our wallets. Well, we used to do that, but going cashless and topping up our PayMaya cards with our allotted budget has made our wallets lighter, our spending easier, and allowed us to get more value for our money.
We got inspired by PayMaya's newly-launched campaign: "Don't Pay Cash. PayMaya!" which highlights the benefits of using cashless payments instead of cash. We took this as a challenge to use PayMaya for a week, and discover the convenience and rewards it offers, over cash.
What's great about having a PayMaya account is you can use it for almost all your payment transactions. Not only is it safer and more convenient, it also gives you deals and rewards that you will not get when you pay with cash.
You can use your PayMaya card when shopping at your favorite establishments or e-Commerce sites where Visa is accepted. There's also an Android and iOS app where you can check your balance, add money to your account, go online shopping with your virtual card, or scan the PayMaya QR code at a store. All you have to do is add money to your account via mobile banking, credit card, debit card, or head to the leading convenience stores, banks, and pawnshops near you.
So, how do we spend P5,000 in a week? Here's a rough rundown:
Coffee, lunch, and random snacks
Price estimate: P300/day
These three food items are essential for any working person, especially if you're going to out-of-office meetings, and using the cashless method is simply more convenient. For example: If you're stuck in the office, you can use your PayMaya card for FoodPanda's online payment. You can also use your PayMaya app to pay for your lunch at restaurants and fast food chains accepting PayMaya QR. If you pay at least P100, you can instantly get a cashback of one percent, 10 percent, or 100 percent! (Quick tip: You can also save up by bringing your own lunch to work and just buy extra snacks throughout the day.)
Travel
Estimate price: P500
Let's say you're leaving your car at home and you need to book a Grab going to work. The Grab Wallet can accommodate top-ups from your PayMaya card. Just put P500 in there so you have enough balance to take a Grab when needed.
Important bills
Estimate price: P1,500 to P2,000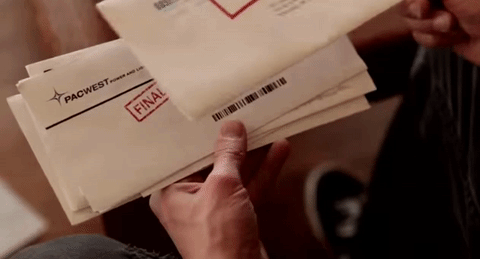 Scenario: You're in the office and suddenly, you receive a text message or email that your bills are due today. Instead of leaving work to rush to the nearest payment center, you can pay for your utility bills using the PayMaya app. It covers everything from postpaid plans to water bills, so you won't ever miss the deadline or have to line up for long periods. Plus, if you paid three bills within the month, you can get up to P300 cashback every Friday and Saturday. By going cashless, you'll have extra money to go out with your girl friends on the weekend.
Groceries
Estimate price: P1,000
Need to replenish your fridge at home? You can shop for groceries at the end of the week and use PayMaya QR to #ScanToPay. That easy! You can also automatically get up to 100 percent cashback for every transaction when you pay at least P100.
***
Now is the best time to have a PayMaya account with all the value-for-money promos and cashback. To know how else PayMaya can give you more for your budget, visit paymaya.com/deals.
IN PARTNERSHIP WITH PAYMAYA
Art by Jenny Masangkay
For the latest in culture, fashion, beauty, and celebrities, subscribe to our weekly newsletter here  
Follow Preen on Facebook, Instagram, Twitter, YouTube, and Viber
Related stories:
Make 2019 the year you finally save up with these budgeting apps
Trying "money punishment": Go ahead and bet on yourself this 2019
Teaching kids financial independence early is a must
Never leave home again: Integrate these e-commerce sites in your life