Some people say that a couple should try living together to see if they really are compatible because that's when you'll see the person's flaws and all. My boyfriend Vince and I don't live together but I think we've travelled enough for us to know what it's like.
When we first started dating we'd go on beach trips out of town but for the past year and a half we've travelled abroad as well. Our first big trip was last year when went to a music festival in Croatia, followed by stops in Vienna and Berlin. The first thing I realized during this trip is how much I still overpack even if I had a fair share of trips with family. My boyfriend is also much organized than I am.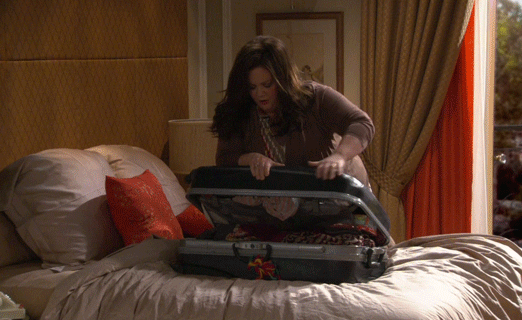 My birthday fell on one of the days we were in Vienna but I had nothing planned. I didn't make reservations for dinner or have any places to visit in mind. I was finishing my thesis before we left so I didn't have time to do it. Vince took it upon himself to plan the day for us and it turned out great.
Earlier this year, we went to another music festival in Vietnam where we decided to camp on the grounds. A lot of things will reveal themselves when you're confined to a tent with another person. Getting ready for our trip to Vietnam I became aware that I enjoyed planning the trip. I like looking at flights, making wish lists on Airbnb, and researching transportation options. Our vacations went off without a hitch. We didn't miss our flights or get lost. We did, however, have a few arguments but nothing a stroll through the city couldn't fix.
Traveling with Vince didn't mean that we were together 100 percent of the time. Every time he would go to a record store, he'd stay there for about three hours listening and digging for gems to bring home. I would take that opportunity to explore the city by myself, finding quaint cafes or thrift shops.
While on our latest trip to Japan we both realized that traveling and getting to know a new city is something we always want to do together. Being able to share these experiences with him is always a plus in my book. Now, as I am writing this, I can't wait for our trip to Thailand next week, but that's for another story.
Art by Lara Intong
Follow Preen on Facebook, Instagram, Twitter, Snapchat, and Viber
Related stories:
Hunting, Hiking, and Chocolate Making: What to Do in New Zealand
Pack Your Bags and Go on These Celebrity-Approved Hikes
How a 'Relationship Review' Can Solve Your Constant Arguing
I Went from Crazy to Mature Girlfriend After a Breakup